Military/Defense and Intelligence Mapping Solutions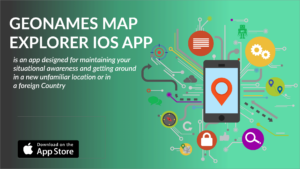 GeoNames Map Explorer (ipad and iphone) mobile app is an high performance app designed for maintaining your situational awareness and ...
Read More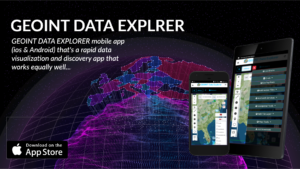 GEOINT DATA EXPLORER mobile app (iOS and Android) that's a rapid data visualization and discovery app that works equally well ...
Read More
Tech Maven Geospatial previously developed innovative mapping applications for the US National Geospatial-Intelligence Agency GEOINT App Store part of the Innovative Geospatial Application Provider Program. In March 2021, the DoD made some changes to that store and our apps were removed from the store.  IGAPP later closed down as a gateway into that app store.
The owner Jordan Bess has worked for Defense/Military Contractor and has intimate knowledge of building data and solutions for D-DIL Delayed/Disconnected, Intermittently-Connected, Low-Bandwidth (DIL) and Offline Mapping.
We are now working to sell commercially (Apple App Store, Google Play Store and Microsoft Store) our solutions previously only available to US Government employees
We are open to white labeling our solutions and in source code deals please contact us