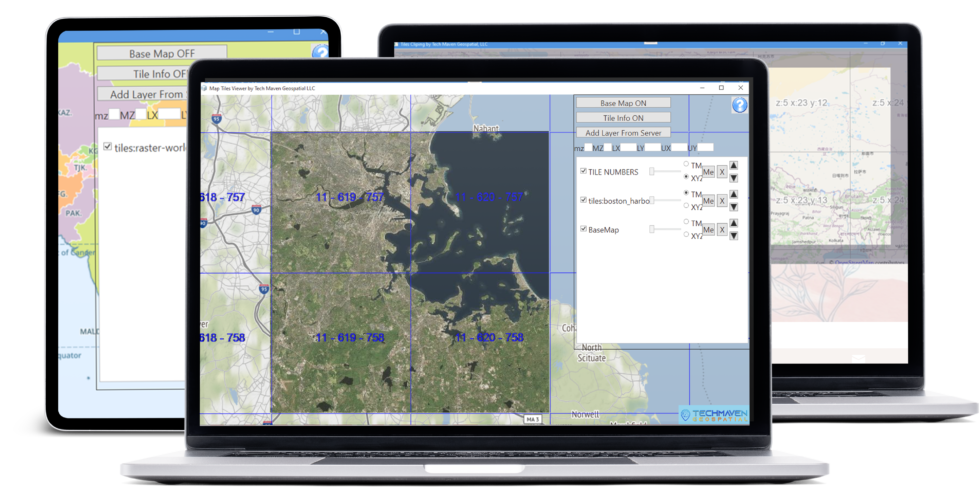 Convert TPKX/VTPK to GPKG
User can convert its ESRI Vector tile package and ESRI Raster tile package into a standard geo package.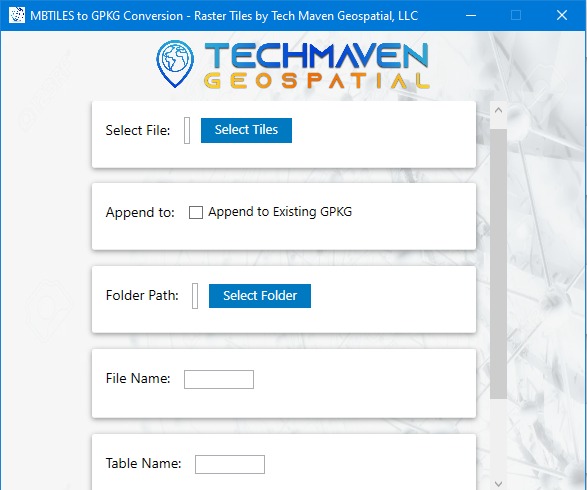 Merge Raster MBTiles
User can now merge multiple mbtiles into a single mbtiles, this saves their time to carry just one file instead of multiple mbtiles.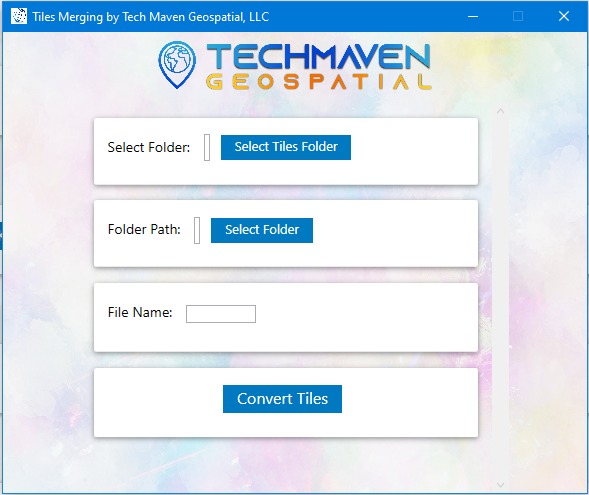 Tech Maven Geospatial has build a Windows Desktop App tailored to working with MapTiles
Clip/Cut MBTILES/GPKG to an area of interest
Convert between formats (Mbtiles to GPKG or GPKG to MBTILES or OSMDroid SQLite to MBTILES)
Assemble Folder of Raster Tiles (TMS/XYZ) into MBTILES
Convert folder of PBF Vector Tiles into MBTILES (GZ the data)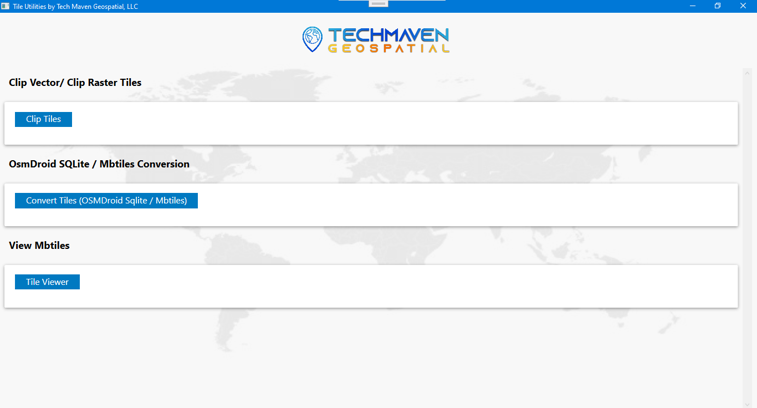 Clip Raster/Vector mbtiles
Zoom to Location
Click "Select Area"
Click "Select Mbtiles" – Select file
Click "Select Folder" – Select output folder
Enter File Name
Click "Clip Mbtiles"
Note: Note: After these steps the application will clip the mbtiles. The cool thing about this conversion is that while converting the screen will not freeze or hang. It will move smoothly just because we are using multiple threads and CPU resources through programming logics so that out tools runs fast and smooth, this gives user a better experience.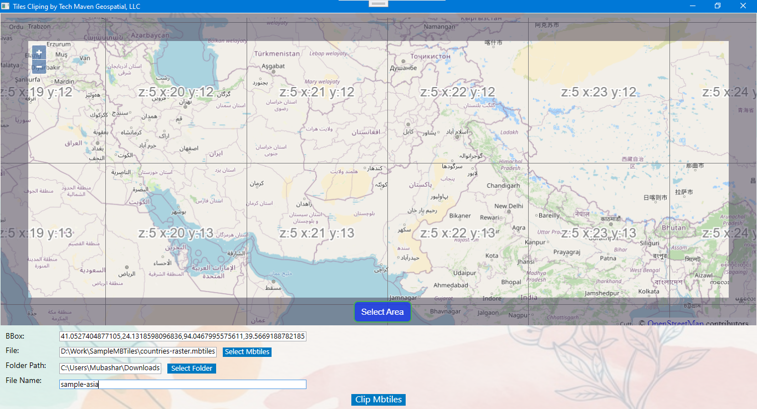 Convert OSMDroid and Mbtiles
Select Tiles (.sqlite or mbtiles)
Select Folder
Enter File Name
Select "Output Type"
Scroll Down
Click "Convert Tiles"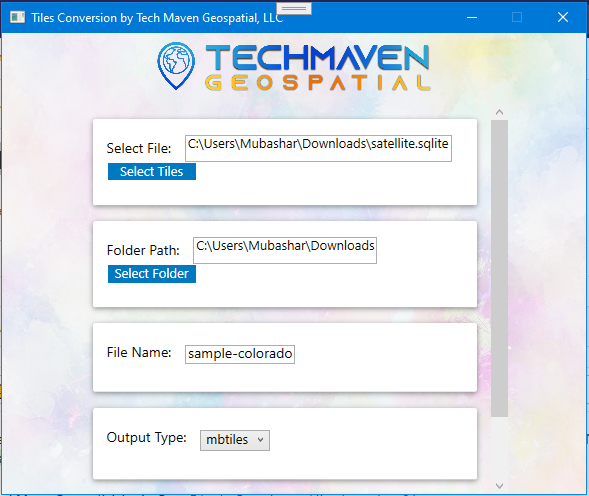 View Mbtiles
Turn Off/On base map
Control the opacity of basemap from the slider
Close the basemap from layer panel
Change the order of the layers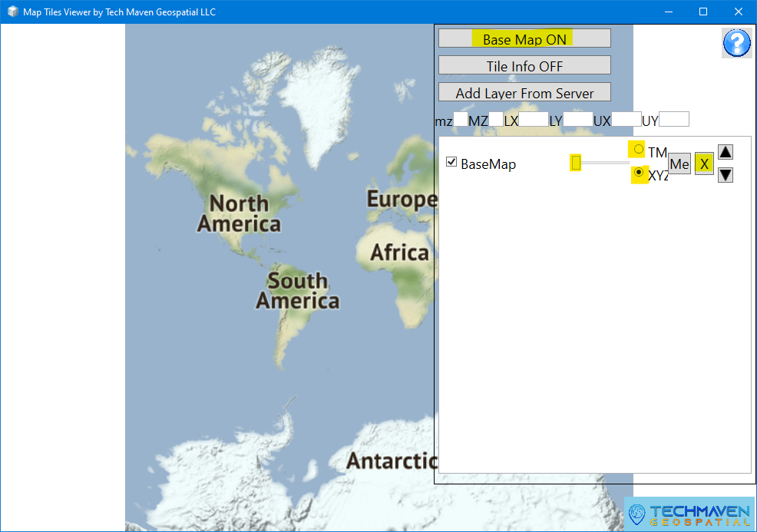 Turn On/Off the Tile Grid Info
Change the Tile info TMS/XYZ
Change the Order of the layers from arrow signs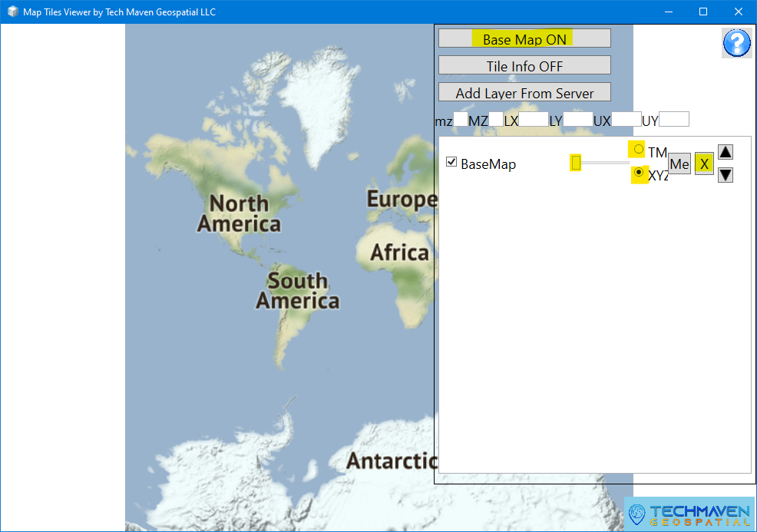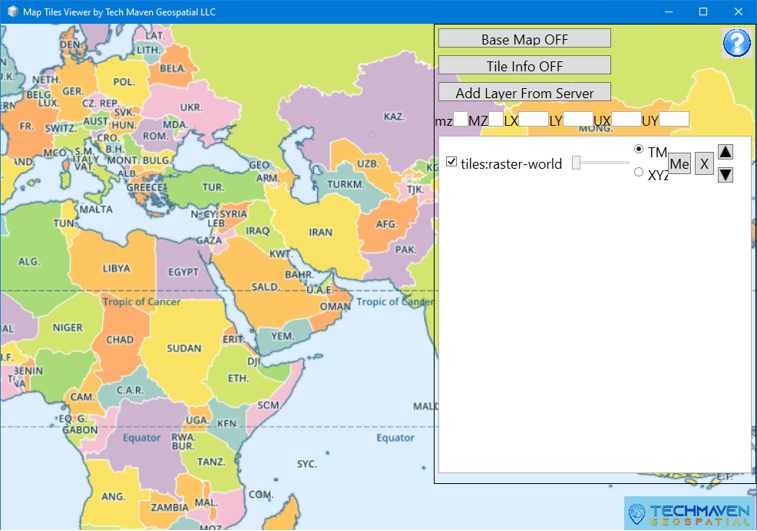 Application Dependencies
To use all the Features of this Application Tile Utilities you need to Dowonload the following Application Dependencies that are Necessary to use full features of this Application