Tech Maven Geospatial has developed an advanced Map Tiling Desktop app
Two types of Map Tiling is supported
Raster Map Tiling (JPG, PNG) MBTILES
Vector Map Tiling (GZ PBF) MBTILES
It also supports conversion of Raster Imagery (Geospatial PDF/GeoPDF, MrSID, JP2 and more formats coming soon) to GeoTIFF Cloud Optimized – COG.
Coming soon conversion of GIS Vector Data to GeoPackage Vector features
The current version is limited to GEOTIFF (single file) to MBTILES
It works multi-threaded and is fast and powerful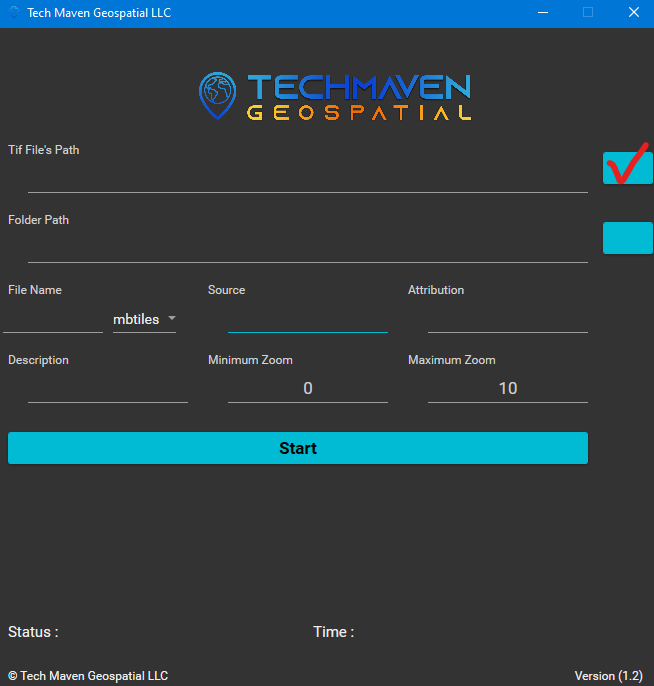 Enter Details
✓  Enter File Name
✓  Select Output Format – mbtiles or gpkg both are supported
✓  Enter Source
✓  Enter Attribution
✓  Enter Description
✓  Enter Min Zoom
✓  Enter Max Zoom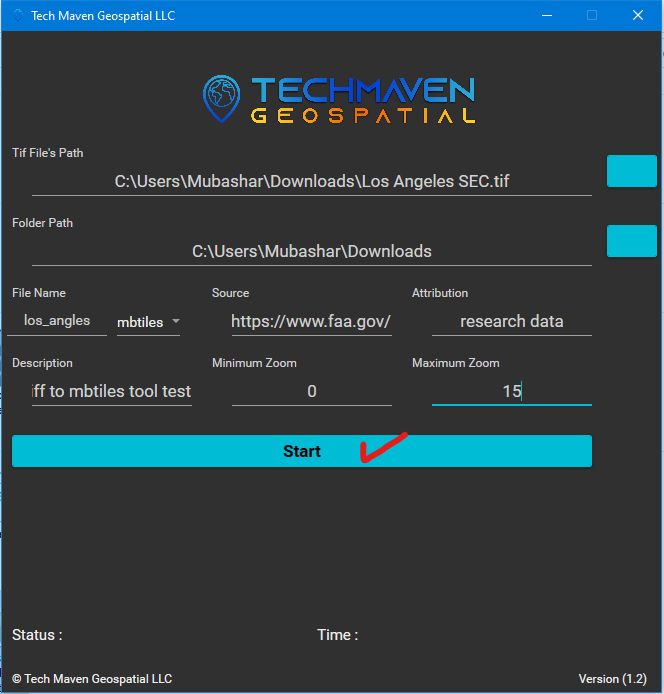 Special Feature of this Application
The special feature about this application is that it uses maximum resources(threads) of the system while converting tiff into mbtiles. There is a comparison of how the system CPU is fully utilized while using this application.
18 % CPU is used before starting this application
Maximum CPU Utilization while running Raster Tiling App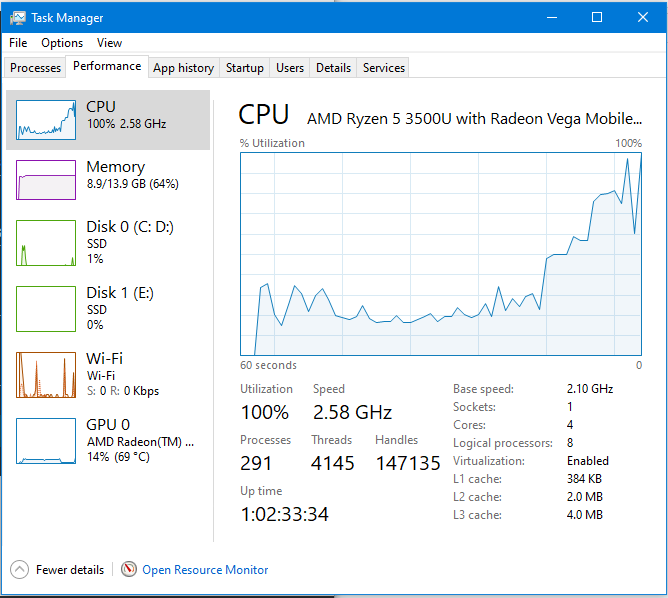 Converted File in QGIS
The converted file can be viewed in QGIS or any other software that supports view of mbtiles or geo package.