Owner' Tech Maven Geospatial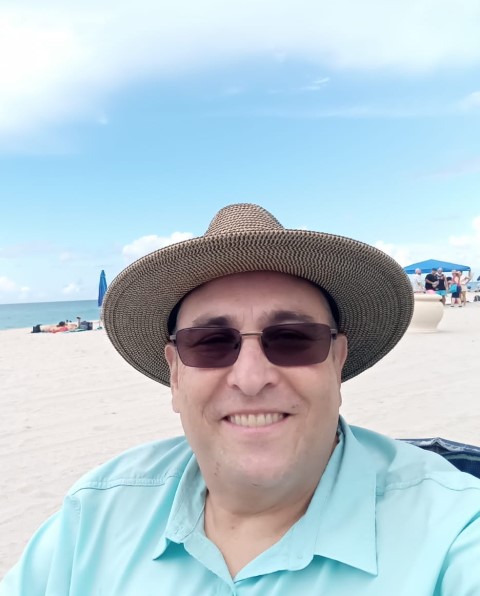 About
Tech Maven Geospatial a State of Florida USA Limited Liability Company is owned and operated by Jordan Bess
He is the Managing Member/CEO
And acts as the Sr. Geospatial Data Engineer/Chief Software Solutions Architect and Developer 
He has over 28 years experience in the GIS/Geospatial Information Technology, Mapping, GIS, Data Visualization space.  
He's worked for Government agencies (State of Florida Department of Environment Protection, Miami-Dade County Park and Recreation Department, City of Hollywood, Florida)
Fortune 500 companies (Motorola Solutions, Franklin Templeton)
Book a Consultation/Meeting with Jordan https://calendly.com/jordanbess_techmavengeospatial 
Jordan is mainly self-taught for all his IT and GIS knowledge and skills. He does have a Certificate in GIS from Miami-Dade College and has taken in-person ESRI training sessions.  
Geospatial Data Pipelines
Geospatial Data and Development Services
Defense Military Solutions
Worked at Hilton Software, LLC a Prime NGA/Dept. Of Defense Contractor working on Aero App Mobile EFB for Military Aviation, Special Operations and Marine/Nautical. Running both the Data Group and Innovation Lab. Won many awards (Appy, Stevie, Fed100, Grand Challenge and others) 
Contracts with Metis Li and CarteNav for supplying geospatial data, consulting and development services.
Jordan is a USA Citizen living in Broward County South Florida.
Tech Maven Geospatial is also co-owner of LiveTech Geospatial, LLC a joint venture with Live Bird Technologies. https://livetechgeo.com The Developers of TAK SCOUT, Incident Mapper, Wildland Fire Mapper
Jordan is active in the Geospatial community and has attended and participated in many expos and conferences.  He's active on social media platforms like LinkedIn www.linkedin.com/in/jordanbess and member of many groups for GIS, Remote Sensing, Geospatial Technologies.  
Jordan is a voracious consumer of Geospatial media from podcasts, video channels, magazine and journal subscriptions, RSS feeds and Reddit posts.  He has supported FOSS4G- Free and Open Source Software for Geospatial projects by submitting issues and pull requests to source code repositories. 
Active on Reddit and Discord https://www.reddit.com/user/techmavengeospatial  https://www.reddit.com/user/TechMaven-Geospatial 
Jordan has co-authored white papers (Map Tiling) for the National Geospatial-Intelligence Agency on mapping technology 

Participated in SOFWERX 3D Geospatial Tech Sprint – white paper on 3D Geospatial data offline packaging and display was selected

Presenter at Natural Disasters Expo

2022 & 2023

Presenter at GEOINT SYMPOSIUM 2022

  2023 3D Data Visualization & Offline Data Mapping Workflows

Subject Matter Expert and Consultant on OGC TEST BED #18 Building Energy (with ETHAR)

OGC Tiles API and GeoPackage Defense Working Group
Tech Maven Geospatial has had the pleasure of working with many great clients
Some clients hire Jordan has a consultant/advisor.
Some of our clients:
New Light Technologies

Metis Li

Ethar

Indigo Beam Logic Solutions Group

Power Engineers

Imercatus /Theorem Proof

Creative Systems/ICF for USDA Forest Service

Seneca Technologies

Safer Compass

Township of Hanover New Jersey

OCIENT

And many others
Tech Maven Geospatial previously was a vendor on the Innovative Geospatial Application Provider Program (IGAPP) and had mobile apps and data for sale on the NGA GEOINT App Store.  We won the Grand Challenge App competition for GeoNames Map Explorer iOS.